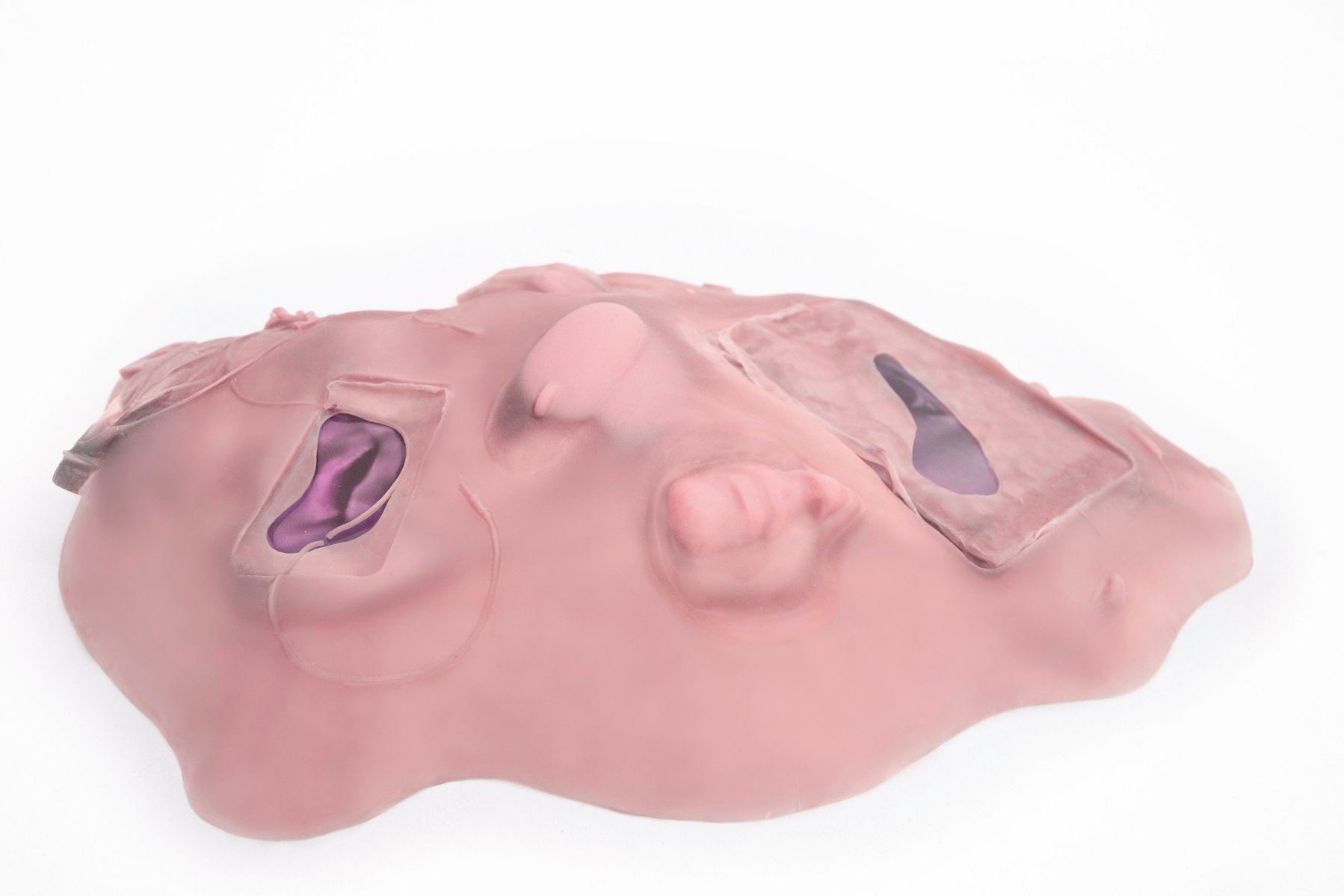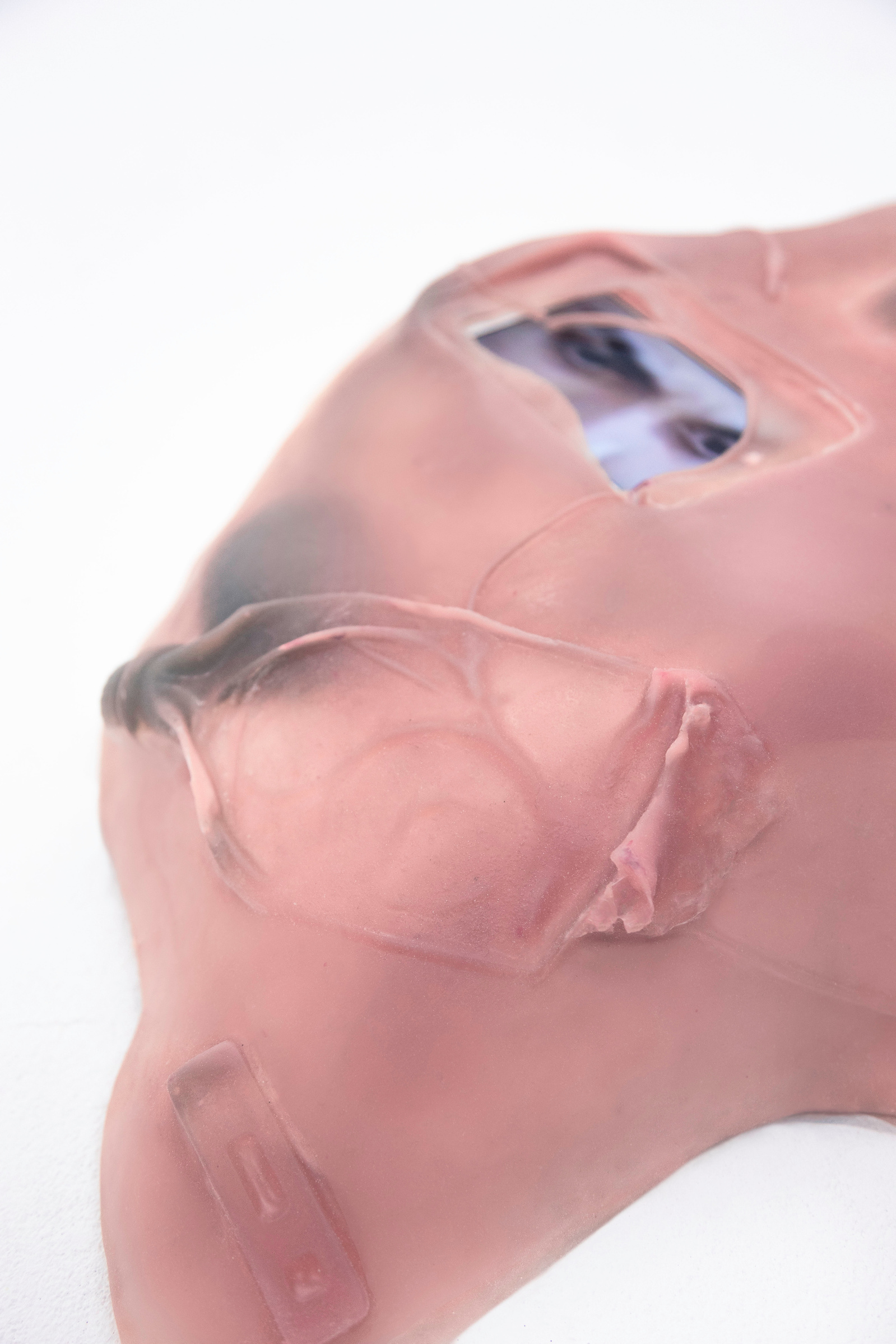 Self Portrait Afflicted by Time, 2022
Latex, foam, iPhone, iPad
82 x 48 x 14 cm
A self portrait and a contemporary memento mori. Whereas the traditional paintings depict skulls and extinguished candles to represent impermanence, here it is shown through my melted body which is fused with everyday objects such as a bottle, a covid test, ear plugs, a computer mouse. Only an iPhone and iPad seem to remain untouched by time; delivering flashes of faces and repetition of words around space and time.